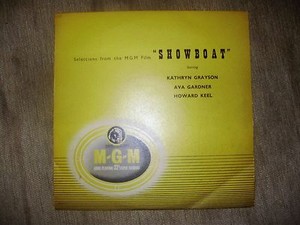 An amazing slice of music from the legendary David Axelrod — quite different than his better-known sides for Capitol and Reprise Records — and plenty darn funky overall! Axelrod is at his studio best here — stepping off the funky jazz modes he produced for Cannonball Adderley, and taking a shot at that territory on his own! In a reversal of modes, Cannonball actually handles the production — with help from Jimmy Bowen — which leaves Axelrod alone to compose, arrange, and direct the group on the set.
The album's got a fair bit of electricity in the mix — heavy keyboards from Joe Sample, and some really fuzzy guitars — plus lots of choppy reed work from Joe Sample and Ernie Watts, all wrapped up with some monstrously funky drums from Ndugu Chancler. There's a very bottom-heavy groove to the record — one that makes for a few completely amazing breaks, and a very funky sound overall — and Axelrod does an amazing job of controlling the players here — so that nobody jams too much, and the grooves are always right on the money!
Seminal work from Derek Bailey — solo guitar sounds that influenced an entire generation! The music here captures Bailey at a key early shift — a really bold move into territory that nobody had ever explored before — on both electric and acoustic guitar, and playing the instruments in ways that are light years beyond traditional plucking and strumming!
Entire Catalog List, Page
Bailey gets a wild sound throughout — weird tones, odd phrases, and lots of other cool noises that feel more like what you might get from scanning the spaceways for radio waves than you would hear from an aging musician on a single guitar. Billy Bang has always been one of the most incredible players on his instrument — a jazz violinist who could take the strings into freely creative territory, yet also somehow manage to swing — a balance that nobody ever seemed to manage as well as Bang!
And while Billy's work in groups is always wonderful, the strengths of his genius maybe come through even more in a solo setting like this — as Bang uses the violin in ways that are completely unheard of, even in jazz work of the decade before — but also while somehow holding to an inherent core that always makes his music make immediate sense, even to the most casual listener. The album's a true testament to the genius that Bang brought to jazz violin — and why we still love him on the instrument more than anyone else. A soul record we'd put up there with some of our favorites produced in Chicago during the early 70s — a gospel album from Pastor TL Barrett, but one that's gone on to legendary status among funk and soul collectors over the years!
Zion Baptist Church — a south side ensemble that's filled with genuine spirit and passion, aimed towards lofty ideals — but set up with some deep secular soul production touches and instrumentation that keep things razor sharp throughout! The album was cut at the affordable Sound Market Studio — but behind the soaring, spirited lead and chorus vocal arrangements are players supervised by Chess Records sax player and arranger Gene Barge — with other Chess players Richard Evans and Phil Upchurch on the sessions too.
Raw drums, grooving organ, and incredible bass lines lay the foundation, but it's the voices that really shine on this completely wonderful, totally essential set! There's nobody like Bobby Blue Bland on Duke Records — especially during the early years that are featured on this collection!
Bland came out of Memphis with a very unique, really amazing sound right from the start — an approach to blues that was a lot more sophisticated than most of his contemporaries, even those on the LA scene — with lots of jazz in his phrasing, and his backings as well — and this sublime vocal approach that often had Bobby growling in a way that seemed to come from deep down in the depths of his soul, but never in any sort of gimmicky sort of style. Bland was always the perfect balance of cool, class, and outright blues power — and that was never more true than on these sides.
It's the end of the 70s, but Blowfly's still going strong on this album! The record features his "Blowfly's Rapp" — billed as "the dirtiest rap ever heard", and certainly true in those pre-gangsta days!
The rest of the tracks are a mix of boogie grooves, late 70s club rhythms, and a few southern soul numbers — all featuring x-rated lyrics from Blow. LP, Vinyl record album Pale orange label pressing. An underground classic from the London scene — a record that was hugely important to us in the early days of Dusty Groove, and which is still completely tremendous all these many years later! At the time, the album was the sort of ambitious undertaking that nobody else would have done — pre-Cinematic Orchestra, pre-Nostalgia 77, pre-any of those other groups that were inspired by vintage soundtracks, David Axelrod, and all sorts of higher ideas in groovy music!
Seller information
Chris Bowden is a saxophonist at the core — and a jazz-based one too — but he works here with these incredible arrangements of his own creation, folding in both funky and fulfilling elements — heavy drums, percussion, and keyboards — but also some great string passages, and even surprisingly strong use of clarinet at times — creating these snakey elements that offset his own soulful lead. The tune's one of those numbers that has been used a gajillion times over the years in commercials and promos — but which never sounds better than here, on James' original version — one of those cuts that never gets old!
A rare lost treasure from James Brown — the full, unedited version of a live concert that was cut up and butchered for the Sex Machine album — presented here for the first time ever, with a huge amount of never-issued tunes! Sex Machine was one of those "fake" concert albums from James — some original live recordings, other studio tracks tricked out — and put together in a way that never really made much sense.
This set is something completely different altogether — a James Brown concert from start to finish, complete with some wickedly sharp patter from the stage — and long tunes that really show his group hitting on all burners! James Brown cooking it live — recorded as the cover says "at home in Augusta, Georgia with his bad self"!
MGM Records
LP, Vinyl record album Black label King pressing. Cover has light wear and some ink stamps inside the gatefold. A great collection of some of the best early work by Solomon Burke — issued on Atlantic's short-lived Clarion subsidiary from the 60s! The album sports a great cover with a photo of Solomon in his prime, and is filled with classic soul tunes that helped define the Atlantic sound of the 60s! LP, Vinyl record album Stereo pressing on super heavy vinyl. Cover has a name in pen on back. Label has a name in pen. A really incredible record from the great Gary Burton — a key 60s set that definitely has him finding a musical voice that's all his own — a way of using the vibes that nobody else had ever attempted before!
SHOW BOAT / THE BAND WAGON - Film Soundtracks - Ex Con LP Record MGM LPMGM 10 | eBay;
Vinyl Records. New Arrival!
criminal background check for wi?
fulton county public records marriage.
The instrument is a flurry of chromatic beauty — tones and light exploding at each new twist and turn — mixed here with superb work from a quartet that includes Larry Coryell on guitar, Steve Swallow on bass, and Roy Haynes on drums! The names of the players alone might be enough to give you a picture of the sound — but let us go onto say that the overall approach is amazing — angular, jagged, and more rhythmic than melodic — but equally swinging, in sort of a modal way.
Essential material by this funky soul legend — even if you've got his one and only album! This is an excellent compilation of the very hard to find work of this James Brown partner and singer, with a track list of 22 cuts that includes lots of cool rare funky 45 tracks, and a number of previously unreleased tracks! Heavy early 70s grooves from Randy California — the former Spirit guitarist, and a solid post Hendrix, post psychedelica album cut for Epic!
Fellow Spirit veteran Ed Cassidy is on drums under a pseudonym, and other pseudonymous guests include Noel Redding — and all told, there's a trippy, echoey heaviness to the proceedings that's pretty sweet. LP, Vinyl record album Yellow label stereo pressing. Brilliant brown-eyed soul from Ray Camacho — an artist who was previously known for more border-styled work with his Teardrops band, but who steps out here with a surprisingly great blend of electric jazz and boogie!
The approach is wonderful — a real re-direction of Ray's earlier groove into even more soulful territory — handled with that unique fusion that was happening in just a few of the best Texas spots, like the scene in Austin at the time. The album's equal parts soul and funk, but still has a few Latin roots too — and had this gem come out on Fantasy Records at the time, it would have pushed Ray and group into much headier territory. A great 80s groove from Cameo — but one that's still done in the group's best early funk ensemble mode! There's maybe a bit more emphasis on the basslines and keyboards than before, but the sound of the music is still wonderfully full and spontaneous — very much in keeping with the warmly collaborative look of the group on the cover, who really sound like they're having a hell of a lot of fun making the record!
The rhythms have a razor-sharpness that just about nobody else can touch — and there's all these cool little instrumental flourishes that sneak into the mix and really keep things interesting — odd sounds on familiar instruments, moogy moments on keyboards, and even some vocal inflections that come as a nice surprise. The first 6 discs feature an amazing assemblage of tracks by Ray Charles proper, plus a number of tunes Ray recording backing Milt Jackson and David Newman.
A big testament to The Genius!!! CD Still sealed — never played! Otis Clay recorded live in Japan — working before a very appreciative audience, and hitting grooves that are right up there with his best 70s work on Hi Records! The sound is a bit looser than Hi — which is a nice change — and Clay's really in command on the set, leading the group with a strong sense of personality, and serving up great vocals with a strong deep soul feel.
LP, Vinyl record album Includes obi! Coltrane plays the blues, but in a way like nobody else — stepping off of the deeply soulful sound of his late Prestige years, and moving into even more open and exploratory space for Atlantic! The setting is bare bones and simple — and many of these numbers begin with the sort of simple vamp that might characterize a blowing session for other labels, but which still has a strong degree of focus for this date. Rhythm is from McCoy Tyner on piano, Steve Davis on bass, and Elvin Jones on drums — and there's some great sharp edges from Coltrane here, especially on the numbers that feature tenor sax in the lead.
Side one of the album features more standard bluesy vamps, but side two really opens up into some tremendous numbers that show the first great hint of modal energy — rollingly enchanting titles that still leave us breathless after all these years! Also features the bonus track "Untitled Original". Killer work from the mighty Norman Connors — a set that's heavy on grooves, but which has all the jazzy depth of his early work too! The set features arrangements by some killer modern soul talents — Al Johnson, McKinley Jackson, and Paul Riser — who beautifully blend their own sweet touches with Connors' rich ideas — carried out here with some sublime vocals by Al Johnson himself, plus work from Jean Carn, Glenn Johnson, Adaritha, and The Jones Girls too!
The instrumental vibe is as strong as well — with great solos from Freddie Hubbard on trumpet and Gary Bartz on alto — and the combination of all these talents alone is testament to the continuing great vision of Norman Connors — one of the few cats who could make an album like this work so well!
Soundtrack
LP, Vinyl record album Cover has a cut corner. There's still a very sharp edge to the record — mean organ lines, fuzzy guitar, and lots of cool production that makes the sounds weirder and more watery than before — even the vocals, which have this edge that nobody would ever refer to as Sunshine Pop! In a way, the whole set's as sinister as any of the most groundbreaking albums on Elektra from the time — and definitely shows that both Vanguard and the group were at the forefront of the new psych recording scene. LP, Vinyl record album Gold label stereo pressing. Crackin definitely have a special touch on this 70s set — a way of mixing together funk, soul, and jazz influences — all in a groove that's every bit as tight as contemporaries like Rufus or Average White Band, even though Crackin never reached the heights that they did!
The core instrumentation is always right on the money, and never too overproduced — letting guitars and keyboards lay out the groove, then bringing in vocals from Leslie Smith and Arno Lucas, both great singers who sound especially nice when they come together. A Heavy Hitter from tenorist Eddie Lockjaw Davis — recorded a bit late in his career, but with a sound that's mighty nice — and every bit as great as some of his 60s recordings for Prestige!
The combo's small, swinging, and soulful — Albert Dailey on piano, George Duvivier on bass, and Victor Lewis on drums — coming together with a perfect punch that makes Davis sound better than he'd sounded in years — blowing with that raspy, human tone that nobody else did so well — grabbing us from the get-go, even on familiar tunes!
CD Out of print, old sticker inside case. Sublime spiritual jazz from the 70s scene in Detroit — and a record that really represents an evolution of the previous sounds that you might have heard on the Motorcity's Tribe Records! The sound here is straightforward and soulful — a bit of electricity at the bottom and some fluidly gliding horn work on the top — plus some key vocals from a group that includes Kim Weston in the lead, supported by other female singers — in a righteous mode that really makes the best tunes sparkle! Other players include Phil Ranelin on trombone, Nasi Hafiz on vibes, Miller Brisker on tenor and piano, and Sylvia Truner on harp — all working together in a largeish group with the best spiritual energy of groups on Strata East!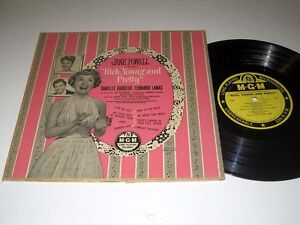 First up is Ruby Baby — a solo debut by Dion DiMucci — working here away from his earlier Belmonts group, and really finding a way to sharpen both his vocals, and his approach to the music!
Showboat 10-inch mgm lp vinyl record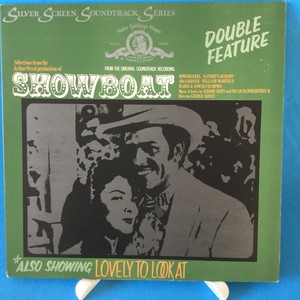 Showboat 10-inch mgm lp vinyl record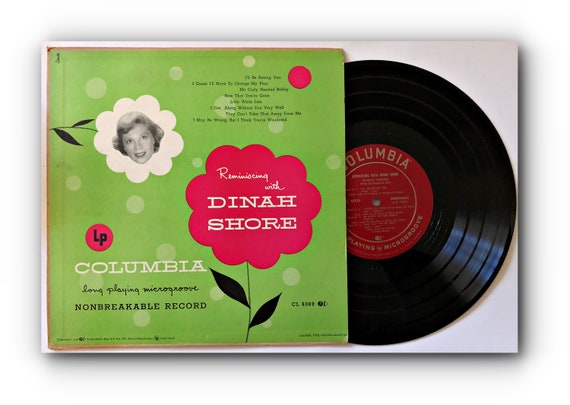 Showboat 10-inch mgm lp vinyl record
Showboat 10-inch mgm lp vinyl record
Showboat 10-inch mgm lp vinyl record
Showboat 10-inch mgm lp vinyl record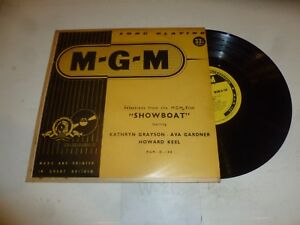 Showboat 10-inch mgm lp vinyl record
---
Copyright 2019 - All Right Reserved
---